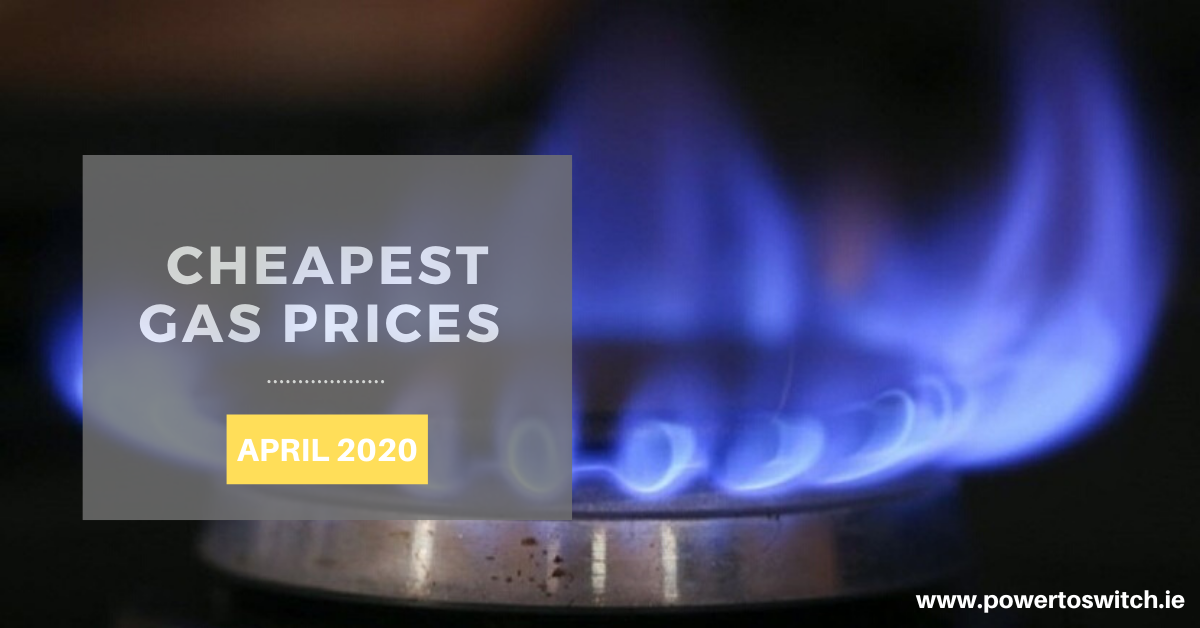 Normally around Easter time we start to use less energy in our homes and the heating starts to get turned down. But with Covid-19 these are not normal times…with us all spending most of our time at home our energy use will actually increase.
Over the next few months there will be more showers and baths especially with kids at home, the heating will be on and the cooker will seldom cool. So, for anyone who depends on gas for their heating, hot water or cooking it's important to get on the best deal.
---
Gas Prices are Dropping
The good news is that gas prices have been dropping in Ireland over recent weeks.
Many suppliers have announced price reductions or introduced discounted deals so there are real savings to be made. If you haven't switched gas supplier or if it's been a while, then you will save money by switching supplier or tariff.
---
What are the cheapest gas prices in Ireland?
Now is a great time to find a better gas deal. Prices have reduced, and some suppliers have ramped up competition by introducing big discounts to their deals. Take a look at the cheapest rates available in the Irish market right now.
Supplier

Tariff Name

Tariff Rate




(per kWh)

*

Annual Cost*

Bord Gáis Energy
Best Gas Only Offer
4.63 cent
€621.86
Flogas
Easter Extra Gas
4.91 cent
€635.10
Electric Ireland
Supersaver
4.76 cent
€641.28
Panda Power
30% Discount
4.75 cent
€672.71
Flogas
Icebreaker 25
5.34 cent
€683.87
* Tariff rate Inclusive of VAT. Other charges including an Annual Standing Charge and Carbon tax also apply. Annual Cost based on an average household consuming 11,000kWh per year
---
How to compare gas prices
Checking out the best gas deals in Ireland is easy when you compare with 'Power to Switch'. Our gas comparison tool lets you compare prices across all gas suppliers and checks prices for all tariffs, deals and offers.
All you need to provide is some details on who your current gas supplier is, how you pay and how much you use. This will let us show you the very best deals and save you money.
---
Choosing the best Gas Deal
There are 8 gas suppliers in Ireland. Bord Gáis Energy, Electric Ireland, Energia, Flogas Natural Gas, Iberdrola, Panda Power, PrePayPower.ie and SSE Airtricity.
The best gas deal for you will depend on several things such as how much energy you use, how you pay and also what you like in terms of a deal. There is no right or wrong option. It's about switching to the best deal for you.
Switching is easy, hassle free and you don't even have to tell your old supplier you are leaving. So, check out what you could be saving with 'Power to Switch'.
---
For more information on energy issues and switching visit www.powertoswitch.ie or follow us on facebook or twitter