What is 'Power to Switch'?
'PowertoSwitch' is an independent, impartial and free service giving you control over your home energy choices.
'PowertoSwitch' provides information  and advice on energy issues and helps you work through your options. Our aim is to help people take control of their energy costs – too many people remain confused about the energy market, the deals available and are nervous about switching.
Why Developed and by Who?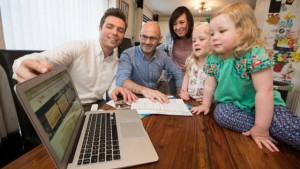 'PowertoSwitch' has been developed by Aodhan O'Donnell who has extensive experience working on behalf of consumers and within the energy market. Aodhan previously led the Consumer Council for Northern Ireland in its work to support consumers in relation to energy issues.
'Power to Switch' is about helping people get a better deal. With a range of tariffs and suppliers to choose from there is no need to pay more than you have to or put up with poor service. We provide information and advice on energy issues and helps you compare across all suppliers and tariffs.
Why use 'Power to Switch'?
We can help you find the best deal. We take away the hassle of searching the market and calculating the costs for each deal because we compare all suppliers, tariffs and offers available – finding a better deal could take less than five minutes. Switching could save you money but we don't put any pressure on you to switch. We don't mind if or who you switch to, we just want to help you find the right deal for you. And if we can help you be reasured that you are already on a good deal this is great as well.
'Power to Switch' wants you to feel informed and in control of your energy choices. We have information, guides and advice on a range of energy issues including energy grants and energy efficiency.
How does 'PowertoSwitch' work?
Power to Switch asks for some basic details on your current energy use and supplier. This allows us to compare all other available suppliers and tariffs to see if you could move to a better deal. The service also helps oil users to compare the difference in cost to heat their home with gas as opposed to oil. It also allows people to check if their home can get connected to natural gas.
In Detail – How 'Power to Switch' compare prices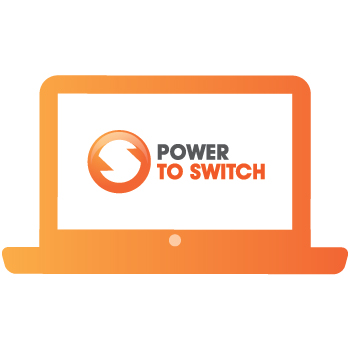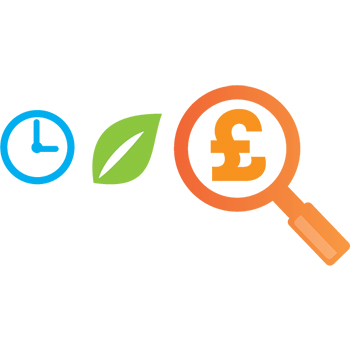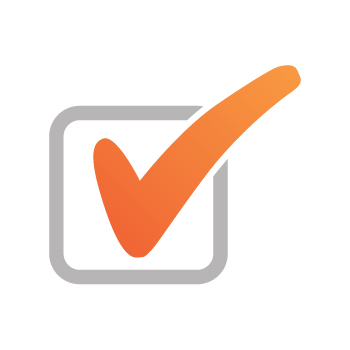 Electricity and Gas Comparisons
The electricity and gas price comparisons use the information you provide to identify your annual energy usage and cost. This is used to calculate comparative quotes using all other available tariffs so you can easily compare these against your current deal. All calculations are fully impartial and are calculated on a true like-for-like basis.
Comparing Energy Prices
From the details of you current energy supplier, current tariff, current payment method and current consumption we calculate the annual bill that you will pay with your current supplier based on their latest prices. If you do not know your annual usage in kilowatt hours, but know your approximate annual gas bill or your electricity bill, then we will use this bill information to calculate your annual energy usage based upon your current energy supplier's latest prices.
If you do not know, or cannot obtain, details of your usage or annual bill, then you can use one of the usage profiles provided. Its important to note these are average figures and will not be as accurate to your specific needs as providing your usage or spend on energy.
Average Profiles (kWh)
Gas                                        11,000
Electricity                            4,200
Estimated Savings
From the calculated usage figure we then compare the bills that you will pay with your current supplier with the energy bills that you would pay with the other energy suppliers and energy tariffs available to you based upon your payment and tariff preferences. The estimated savings are calculated by subtracting the annual cost of the new tariff from the cost with your current energy supplier and tariff.
If you are on a fixed-term tariff which comes to an end within the twelve months, which is the basis of the comparison term, it is assumed the consumer will take no action and would be rolled onto their current suppliers standard tariff.
Introductory or 'one-off' discounts are not automatically included in the default results listing, nor are charges that may be incurred if a plan is cancelled or altered. Some suppliers provide 'cashback' or 'bonus' payment when you sign up to a tariff. If you want to see what difference this makes to your savings choose to view results by 'tariff rate + cashback offers'. Only payments that are automatically made to your account within the first 12 months are included.If there is a one-off incentive for signing up to a particular product this will be shown in the special offers column of the results table. Were a tariff offers non-cash incentives we show details of the particular offer separately, but we do not put a cash value on any such incentives. It is also important to note the consumer may incur a terminations (exit) fee if switching to a new supplier/tariff.
It is important to note that the comparison provides an indicative annual cost and saving (if a saving is available). Your actual usage may differ and any saving should be seen as an estimate or guide rather than an absolute amount.
Legacy Tariffs
Energy suppliers change or update the tariff offers they make available to customers from time to time. This means that you can find yourself on a tariff that is no longer available to other customers – these are known as legacy tariffs and you will normally remain on these for the remainder of your contract term.
As legacy tariffs are no longer available for new or existing customers they are not shown in the results page. Only a few suppliers in the Irish market currently publish details of their legacy tariffs – where these are published 'Power to Switch' has included these on the site. For those suppliers who choose not to provide details of their legacy tariffs 'Power to Switch' will maintain (and further develop) a database of tariffs previously offered by suppliers.
Currently legacy tariffs for SSE Airtricity (2 Year Home Electricity 8% & Climote and 2 Year Home Dual Fuel 8%/8% & Climote) are included. These tariffs ran from 16/05/16 to 25/10/18. For all other suppliers (including additional SSE Airtricity tariffs) Legacy tariffs have been added to Power to Switch since November 2018.
'Oil to Gas' Comparison
The 'oil to gas' comparison compares current household spend on home heating oil against the equivalent spend for gas (and factors the increase in energy efficiency from a new condensing boiler).
The user provides details of annual oil use (litres) or spend (€). The comparison converts the amount of oil used in litres to kWh by applying a conversion factor to the amount used and then allows for the efficiency of the boiler (i.e. 60% based on WHICH estimate than an old boiler (classed as 15 years or older) to be between 55 – 65% efficient).
The associated cost in gas is derived by calculating the equivalent energy requirement in gas (kWh) against the average price for natural gas. The average price for natural gas used in the comparison is an average tariff rate. This rate is an average of all standard domestic tariff rates available across ROI supplies. The cost of oil used in the calculation is sourced from Cheapestoil.ie based on an average price for 1000l fill. The improvement in boiler efficiency is also factored into the comparison.  
The total cost of oil is compared against the total cost of gas to provide the differential between the two energy sources. The calculation is indicative only and is based on the current spend on oil – it does not factor in house size or energy efficiency of the home.
The comparison has been developed in conjunction with South West Regional College. Its based on the methodology applied (and published) by the Consumer Council for Northern Ireland in their 'Oil v Gas' report (May 2013).
Can I trust your information?
Yes, Power to Switch monitors all the suppliers continuously and ensure all the tariffs, suppliers and deals are accurate and up to date. When new deals or offers become available we make sure these are reflected in the comparison tools immediately. Power to Switch is accredited by the Commission for Regulation of Utilities  as a service consumers can trust to provide clear, independent and accurate information.
To see all the available gas and electricity tariffs check out our Suppliers page.
Does it cost me to use 'Power to Switch'?
Power to Switch is free for consumers to use and always will be. In order to keep our service free we may enter into commercial agreements with suppliers. This means we may receive a commission from an energy supplier if you use our service and then decide to switch. In some cases we may offer exclusive deals that are not available directly from the supplier.
These agreements do not affect the order of the results you see or the information that we show you. Your results are always displayed in price order by default. Power to Switch is accredited by the Commission for Regulation of Utilities as impartial, accurate and independent
See below for a list of all the energy suppliers from whom we receive commission for offers, including exclusive offers.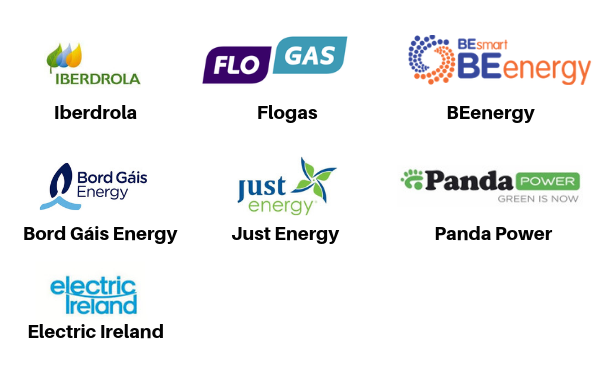 How can I get in touch…
We would love to hear from you – Power to Switch is about giving consumers more control over their energy choices so we want your views and experiences.
Follow us on @PowertoSwitchIE , facebook and look out for our regular blogs on all things to do with energy.
Email us at hello@powertoswitch.ie or click on the live chat icon on the website to speak with us or ask any questions.